Careers
Work Here. Grow Here. Thrive Here.
Discover Opportunities at Arch
View open positions at Arch Capital, Arch Insurance, Arch Re, Arch MI or any of our affiliates. Log in to be notified when jobs are posted in your field of expertise.
Providing Talented People a Place to Make a Positive Impact
We embrace the collaboration necessary to innovate in today's evolving marketplace, encourage participation and diversity of thought, and rely on talented, innovative people in all of the areas that are crucial to our success. A range of experience (not strictly in insurance) helps us advance a democracy of ideas that makes us a better, more thoughtful company.
Inclusion Enables Possibility
We believe a diverse workforce and a commitment to inclusivity are the impetus to achieving our corporate Purpose: We Enable Possibility. Our people are one of our greatest strengths and we strive to attract, develop, engage and retain top talent with global career opportunities and comprehensive benefits. We value diversity in all its forms, from backgrounds and skills to new ideas and thinking styles — at every level of the organization. We focus on teamwork both within our business and in our communities through volunteer activities. Our business-focused Employee Networks encourage connection with people and allies in the community and support D&I strategy and objectives.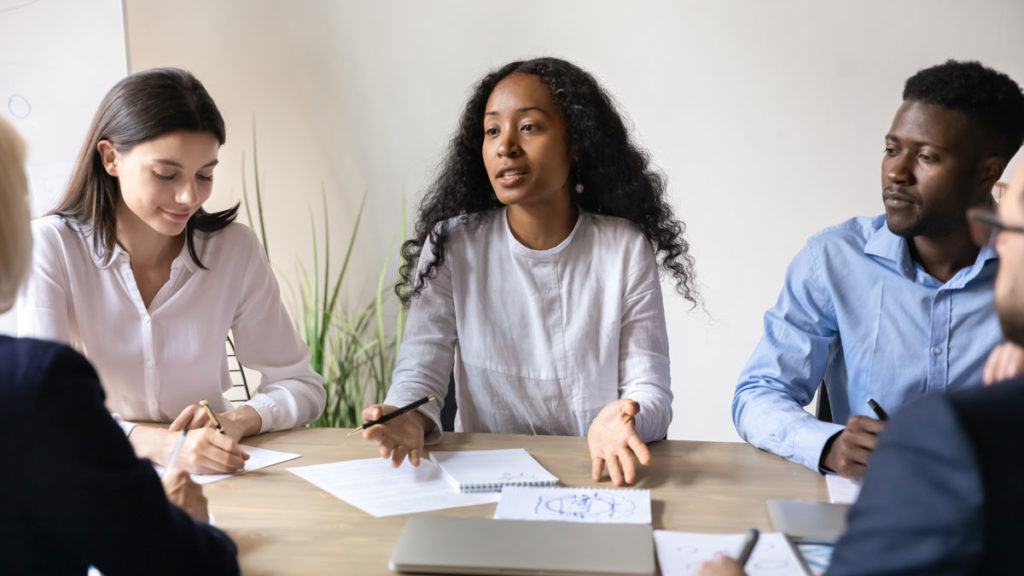 Supporting Our People
Collaboration and communication are critical when it comes to our stakeholders – clients and employees alike. We focus on building long-term relationships with our business partners, and we have many employees who have grown their careers here. Arch supports open communication both from the top down and the bottom up, knowing the next great idea can come from anyone. We believe we offer an unmatched working environment, compensation and benefits. And our employees agree, with an independent survey of employee satisfaction showing some 92% of respondents were extremely satisfied with Arch as a place to work in 2021.
Hear from Our Employees
We asked employees what intrigued them most about coming to work here. Hear testimonials from employees at all levels and from each of Arch's key business segments, departments and regions. A transcript is also available.
We're Often Seeking Talent for These Roles
Actuarial
We're numbers people by nature. Our actuaries provide analytical, developmental and pricing support to a variety of functions throughout the enterprise. Examples include loss reserving, forecasting, statutory reporting, compliance, product development and pricing.
Analytics
Our analytics team evaluates risk in ways that help us build a stable, high-quality business. Working closely with underwriters, our analytics professionals focus on achieving better performance through data.
Finance
Our finance employees are exposed to all department functions. You'll have a high level of interaction with underwriters as well as internal and external customers. Strong communication skills are required. Help prepare accurate profit and loss summaries, balance sheet reviews, internal and external audits, forecasting or deferred acquisition cost insights and more.
Information Technology (IT)
Technology is the backbone of our business and our IT teams are true solutions-focused problem solvers. From maintaining secure networks to providing analysis of individual technical implementations or coordinating the creation, design, development and continuous improvement of software applications, technology is a fundamental function of our business.
Underwriting
We seek creative and motivated people capable of working with complex products. Our unique underwriting platform, successful management team and strong capital base have enabled us to establish a prominent presence in the global insurance and reinsurance markets. Knowledge of actuarial modeling techniques is a bonus.
Attention Job Seekers
Arch Capital Group Ltd. (Arch) and its affiliates take your interest in working here very seriously.
If you receive a communication or email, please be vigilant to fraudulent activity asking you to submit any personal information. DO NOT send money or share any details with someone suggesting they can provide employment with Arch. Your information should only be entered into our official job portal.
Please know the following about our interviewing and hiring practices:
We never make job offers without a formal interview process.
We never ask you to send money of any kind.
Arch Global Services
Arch Global Services Inc. (AGSI) is our subsidiary based in the Philippines. Here, our employees provide operational services and support all Arch entities within the enterprise.